Yipee! It is time again for Farley's fun Currently. I hope you'll link up if you haven't...it's a great way to find new bloggy friends. =O)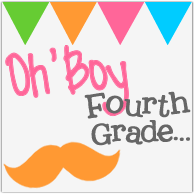 So the BEST part about this month's Currently is that it's June already... which means one thing...summer break is almost here! Yay!
So since we've got 4 1/2 days left (I'm not excited or anything, lol) and our state testing is O.V.E.R., what is a teacher to do? Well, this happy teacher loves to let her kiddos be the teachers during the last week of school. Today was the first round of lessons and we had a blast. Sorry the pics aren't great (iPhone...I really need to start bringing my camera) but I wanted to show what fun we've been up to. We learned to blow two bubbles in one (with bubble gum...they were so excited) and we made a fancy paper airplane. One student led us in making clay birds:
Another student taught us about dinosaurs and we assembled some puzzles/models:
We also learned how to tell the difference between a venomous and non venomous snake (and touched a snakeskin):
And finally we made stethoscopes (with tubing, funnels, and balloons) and it was a favorite of the kids:
Letting your students be the teacher is a fun and entertaining way to keep the students engaged (without creating more stress for you because really you have enough of that right now!) You can certainly do this without any type of paperwork/plan but I created a packet last year for this activity that includes a lesson approval form, parent letter, lesson plan for the kiddos to fill out, and a reflection writing activity. You can check it out
here
if you're interested.
Well, if you are already on summer break, I hope you're relaxing and enjoying your time off. For those of you still in school like me, hang in there...we're almost there! =O) Have a blessed night, y'all!